ADCRC is aiming to play an active part in connecting young children and youth to the environment and animals in an exciting manner. 
Through our school programs, we encourage and provide opportunities for students to enhance their non verbal communication skills, intuition, patience and responsibility as well as develop their knowledge and skillset in the fields of camels and their environment. 
Programs can be customized and tailored to suit school curriculums and grade levels. 
We are available to discuss in class room facilitation as well.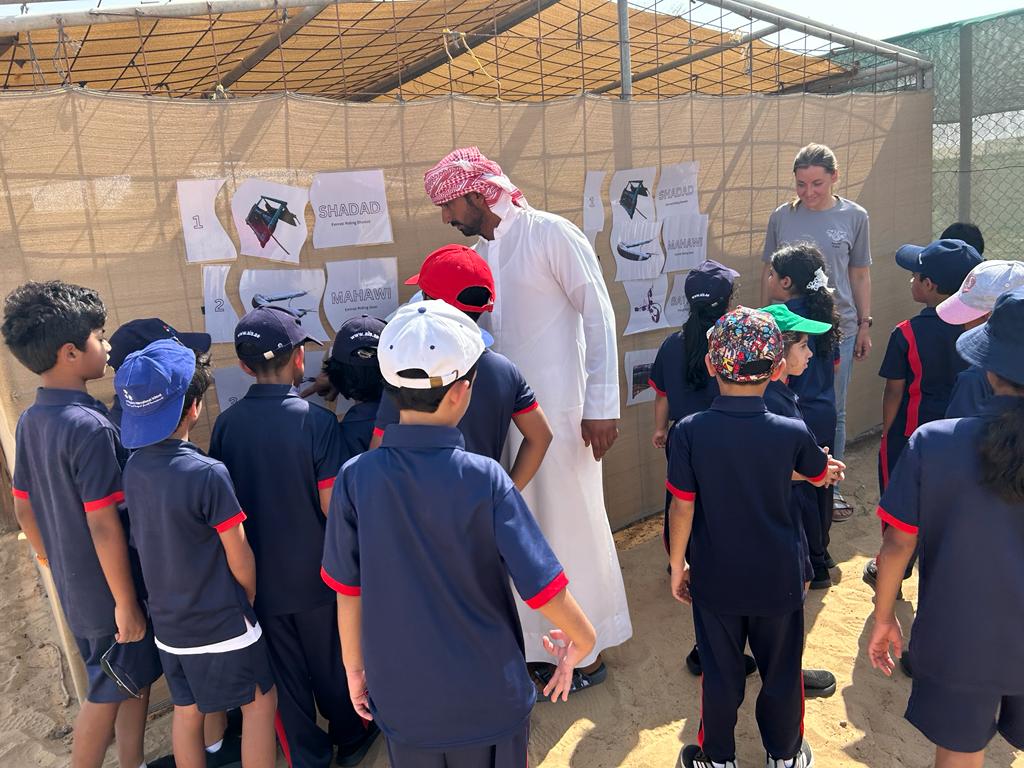 Ibn Batuta and his companions
Up close and personal with camels, the local icon.
Camels were used to travel for long distances through the desert and much more. Children complete their theoretical knowledge with hands-on and sensory experiences around camels.
Course Content:
An interactive investigation of the roles of camels in the past, present and future
Experiencing the welfare and animal husbandry which includes diet, habitat, and management of this unique mammal through hands-on and sensory interactions
The camel's specific anatomy and how it has influenced the history and heritage of the UAE?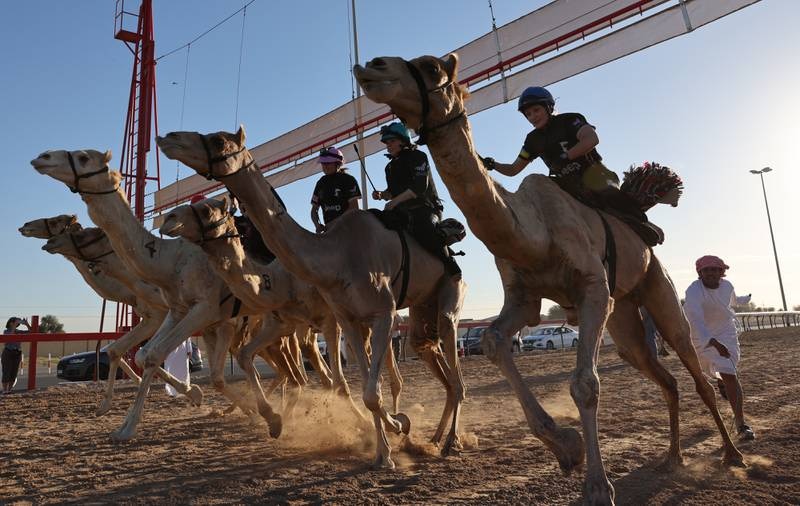 Camel Racing: now and then
Camel racing has been declared an intangible heritage by UNESCO. It is a tradition that has been around for centuries and evolved significantly in recent years. It still plays a major role in the traditions of the UAE and we are here to shed light on this sport of passion.
Course Content: 
The origins of racing and how it has spread across different countries
Experience the daily routines of a competitive camel trainer including feeding, maintenance and training of the racing camels, as well as equipment
Interaction with camels of different ages by assistingthe trainer to prepare a camel for a race
(optional: observe a race, depends on the schedule)
Camels and Sustainability
The UAE's leadership has declared this year as the year of sustainability. Camels play a significant role around the world, where climate change has already shown its effect. But they could also play a role in reducing the carbon footprint locally. Learn how camels contribute to maintaining eco systems.
Course Content: 
Interactive experience of the camels' anatomy and discussion on their importance in the matter in changing climates and modern technology in the UAE and beyond

A comparative investigation into the sustainability of resources required comparing camels to other popular and imported mammals in the UAE

Research and inquiry into camel products and how they are branded and perceived in the market (milk and meat, wool)

Analysis of economic patterns of camel products in the market today and an investigation into possible change of consumer behaviors